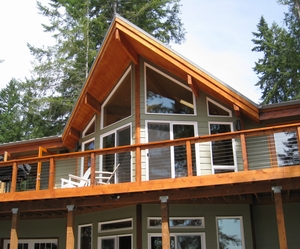 Pan Abode Deck with cable rail system.
Pan Abode deck with metal and wood rail.
Construction Services...
PAN ABODE Cedar Homes, a leader in building material supply and design, is now offering remodel-construction services.
You can now have the benefit of 57 years of construction design and material purchasing experience to:
Add energy wall packages
Add roof cavities and insulation packages
Re-roof
Install energy efficient windows and doors
Install cedar siding
Build decks
Additions
Shell erection
Just a few of the reasons to choose PAN ABODE Construction Services
Excellent reputation
Financially stable
A name you can trust
Click here for a direct inquiry, or phone us @ 800-782-2633
All construction services are referred to Fully Licensed, Insured & Bonded contractors in your area.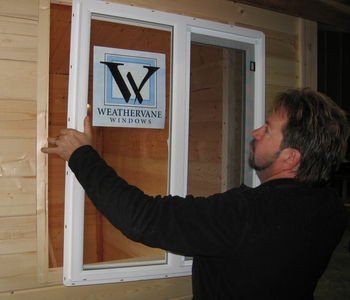 Courteous Professional Window energy retrofit service.