Classic Timber Building System...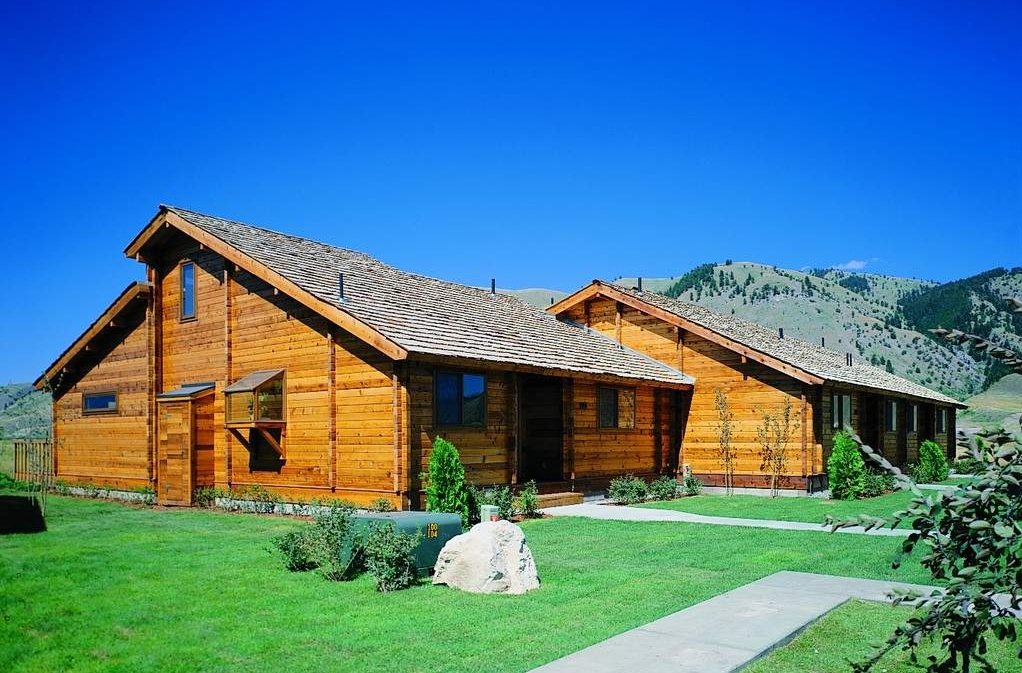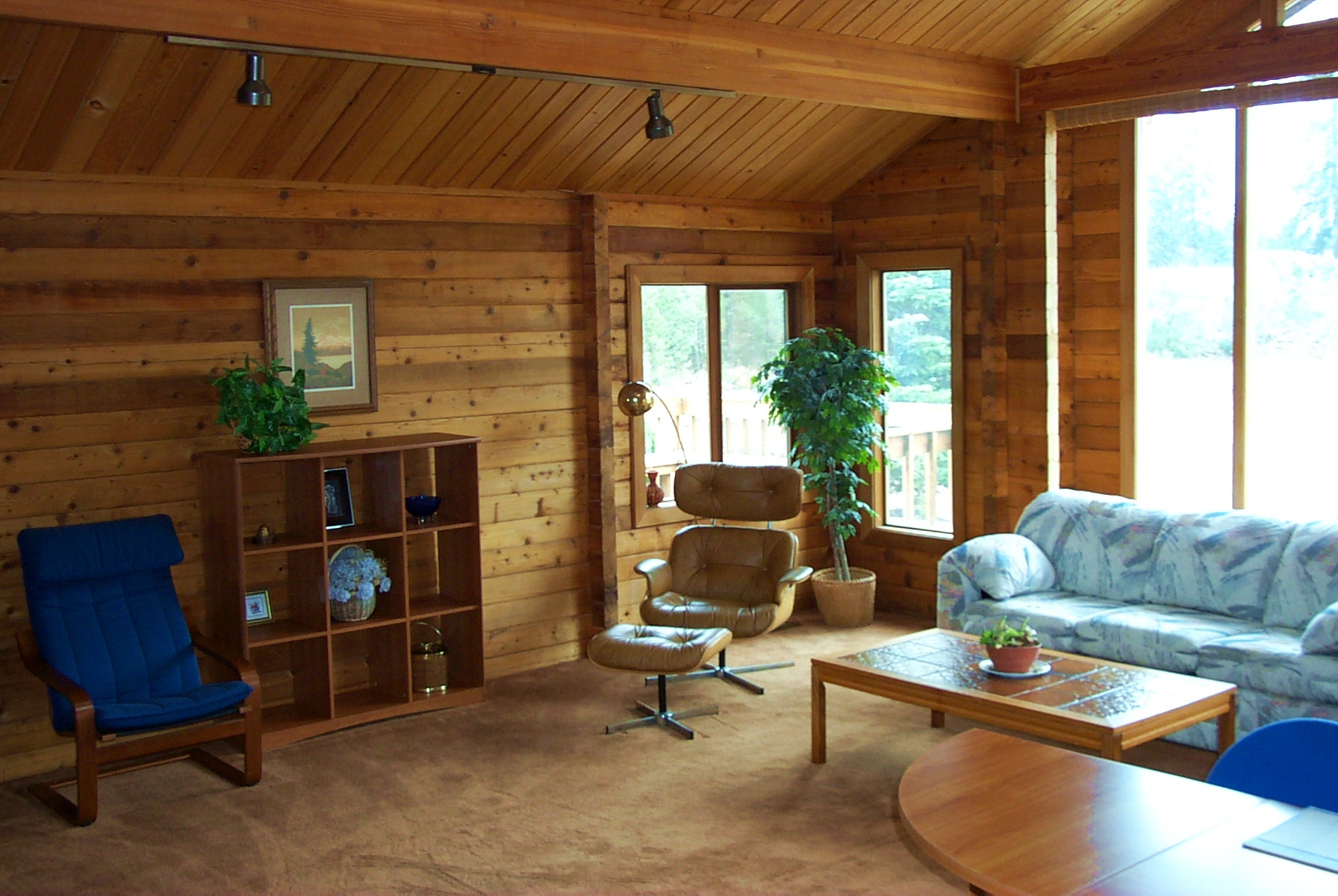 | | |
| --- | --- |
| Click for full size Image | Click for full size Mockup |
Our Original traditional classic notch timber system: Developed by a Danish cabinet-maker over 50 years ago, our Classic Timber Building System uses solid sawn Western Red Cedar Timbers joined in an interlocking fashion referred to as the "Classic Notch", to join the timbers into a solid wall system with a rustic appeal. The Classic Timber Building System is our original system that launched Pan Abode Cedar Homes as a recognized leader in fine machined Cedar Homes. Thousands of Classic Timber buildings stand on the planet as a testament to the lasting durability of this traditional horizontal stack application. Undoubtedly you have stayed in a Classic Timber home and have experienced the natural clean atmosphere exuded by the Classic Timber walls.
The exterior and load bearing walls are solid, air-dried timbers in either 4x6 size for single wall applications, or 3x6 for Energy Wall and Tropic applications. Interior non load bearing walls are conventionally constructed.
The incomparably inviting smell of Western Red Cedar wall timbers, coupled with Classic's ageless beauty, remarkable insulating qualities, natural resistance to decay and insects, and exceptional durability create an authentic Cedar Home that is truly delightful.
Building plans, yours or ours?
Pan Abode Cedar Homes has been giving away award winning Custom Design with our building packages for years. Choose one of our plans and feel free to modify it, or bring in your own plan. With our "Free Custom Home Design Consultation", we will give expert design assistance and supply you with an accurate FREE pricing estimate. Work directly with a designer to get the home you want. Use the "Submit a Sketch" to initiate the process. "From Concept to Reality"
System Isometric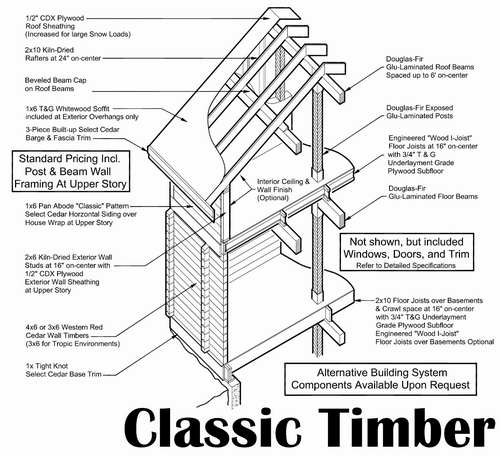 Click for full size Image
Classic Timber Material Specifications (What's included)
Pan Abode sets a standard specification material list that corresponds with our published price list for our Complete "Dried-in" building shell packages. These specs can be modified to the desires of our customers and their needs. The following is an overview of "What is Included" with the Classic Timber Building System. Click below if a more detailed description is desired.
Floor System: Main floor includes solid sawn floor joists, underlayment grade subfloor, glue, and fasteners. Second Floor includes Engineered Wood "I-Joist" Floor, underlayment grade subfloor, glue, and fasteners.(typically all materials below Main floor joists are by others unless specified)
Wall System: Solid Cedar exterior wall timbers. Interior wall framing. ("Classic Energy Wall"... 2x Furring System, Rigid Insulation and Interior Cedar Pattern Siding)
Structural Matrix: Comprised of Exposed wood Glu-laminated Beams and Posts set on a stacked grid format.
Roof System: 2x12 Rafters to accommodate a R-38 insulation cavity, CDX plywood, 1x6 exterior Whitewood soffiting.
Doors & Windows: Vinyl lifetime dbl glazed Windows, Fir exterior entry Door, Solid core oak interior Doors, Door hardware and Cedar Trim.
Trim Package: Floor, Roof, Wall Exterior Trim. Interior Window and Door trim.
Hardware: Metal framing connectors, exposed metal beam and post connectors, roof vents, screws and stainless trim and siding nails.
Documents: Design Interface, construction plans, construction guide, and complete materials usage lists.
Technical Support: Renowned customer service and technical support always available.
Not Included in std price: Insulation systems, interior wall coverings (drywall), stairs, roof covering, decks, and exterior sealants. Interior finish items such as cabinets, counter tops, floor coverings, electrical system, plumbing system, and heating system.
View the Complete Material Specifications for the Classic Timber System.