Windows

"Windsor Windows We've been creating the highest quality windows and doors for over 50 years. Along the way, Windsor has built a reputation for quality and value with builders, architects, and homeowners alike."

"Ply Gem Windows & Doors We view things from your perspective. We see our windows as more than just products; we see them as opportunities to build your success. And that's exactly why we've taken our entire portfolio of brands, brands that you know and trust like MW Windows, CertainTeed, Patriot Windows,

"Milgard Windows is the West's largest window manufacturer, with a complete line of vinyl, aluminum, and wood windows custom built to your order. Our full-scale facilities throughout the Western and Mountain States ensure quick lead times and an understanding of the needs of your market."

"Andersen Windows & Doors serves the new residential, home improvement and light commercial market segments, offering a wide range of product solutions through diverse distribution channels. Building on a nearly 120-year legacy, Anderson is Americas's most loved brand of windows and doors."

"Since 1925, Pella Corporation has built a proud tradition of quality and innovation in window and door manufacturing. Before you make any window-buying decision, you owe it to yourself to find out more about Pella."

"There are many ways to bring natural light and fresh air into your life. Take a closer look at the VELUX world and you will soon find out why we call it the Living Attic®."
Roofing

"Champion Metal We have been supplying metal roofing and siding material for the Pacific Northwest since 1978. Our commitment has always been to provide the best products with the best service in the industry."
"Owens Corning is building a sustainable future through material innovatin. Explore how our people and products are making the world a better place.

"IKO Roofing Homeowners is a pioneer and leader in the global roofing and related products industry."

"GAF Elk Roofing Homeowners nationwide trust Elk's innovation and exceptional beauty for peace of mind that they've made the right choice for their home. From industry-leading roofing products to advanced composite decking, we build confidence into everything that we make."
"Celotex Corporation is a major manufacturer of building materials for domestic and international commercial and residential markets. The company manufactures residential roof shingles, commercial built-up roofing systems and roof insulation products. Celotex also manufactures rigid foam insulation, gypsum board, fiberboard sheathing and mineral ceiling tiles and panels for retail and commercial use."
Doors

"Peachtree Doors & Windows we see more than just windows and doors. We see the families and friends behind them. That's why we're dedicated to building products around the way people live. High performance. Low maintenance. Easy to use. We've taken care of everything, so you can get back to what's really important. Your life."

"Buffelen Doors is a 90-year-old wood door manufacturing company, with old-fashioned values, that is totally committed to being responsive to today's marketplace. The right entry door sets the tone for the whole house. Doors can tie the whole house together. The right interior doors can make a difference in every room in the house."

"More than 30 years ago, Therma-Tru engineers revolutionized the door industry by creating beautiful exterior doors with all the benefits and none of the disadvantages of wood."

"Simpson manufactures some of the world's most beautiful wood panel doors. The company is located in the heart of the Pacific Northwest and produces a wide variety of door designs compatible with nearly every architectural style and price category."
Insulation

"R-Max insulation "

"Owens Corning manufactures home building materials and composites including PINK fiberglass insulation, roofing shingles, windows, siding and sound control systems for new home construction, home remodeling, repairs and maintenance."

"CertainTeed is a leading manufacturer of building materials for new construction and remodeling. For nearly a century, the company's name has stood for 'Quality made CERTAIN, Satisfaction GuaranTEED.'"
"Celotex Corporation is a major manufacturer of building materials for domestic and international commercial and residential markets. The company manufactures residential roof shingles, commercial built-up roofing systems and roof insulation products. Celotex also manufactures rigid foam insulation, gypsum board, fiberboard sheathing and mineral ceiling tiles and panels for retail and commercial use."
Stains

"Sikkens manufactures decorative and do it yourself coatings for commercial buildings, homes and decks. Specializes in high quality, translucent wood finishes for interior and exterior use."

"Minwax can help you create your perfect custom look with tons of colors, a range of finishes and custom color matching."

"Cabot Stains offers a variety of architectural finishes to protect and beautify your wood, stucco, or alternative siding exterior. We also have products for your deck, fence, gazebo and patio furniture, including products for pressure treated wood. Our Problem Solver primers and wood preparation products are designed to ensure longer lasting results."
Cabinets

"DiamondAt Diamond Cabinets, we've been building superior furniture for over thirty years. From our beginnings in Grants Pass, Oregon, to the present, we've prided ourselves on creative design, quality craftsmanship and style."

"Merillat has complete cabinetry information for your kitchen, bath, and other rooms of the house."
"Crystal Cabinet Works, Inc. is a custom manufacturer of high end cabinetry for the entire home. For over 50 years, our durable, beautiful finishes and high quality materials have made Crystal some of the finest cabinetry available."
Fireplaces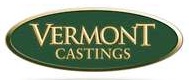 "Throw another log on the fire, cook yourself up a nice cup of tea or cocoa, sit back and enjoy the Vermont Castings Web Site. Vermont Castings® is the premier name in products for the hearth: woodstoves, gas stoves, fireplaces and fireplace gas logs. Our cast-iron products are known for their high quality, durability, value and efficiency."
Hardware

"Yale® Commercial Locks and Hardware", manufactures a comprehensive line of door hardware and locks, including an extensive range of mortise and cylindrical locks, exit devices, door closers, electromechanical products and key systems.

"Schlage is the leading manufacturer of the world's finest lock sets, cylinder and door hardware products."

"Simpson Strong-Tie is proud to manufacture products that contribute to the strength and safety of structures, and equally proud to support our customers whose primary job is to make sure those structures are still standing after a natural disaster."
Miscellaneous

"Trex Decking Trex Company, Inc. is the manufacturer of Trex® decking and railing, the leading brand of alternative decking lumber in North America."

"James Hardie has been manufacturing and marketing cement building products throughout the world for more than 100 years. Hardie manufacturers a broad range of products including siding, backerboard and gypsum products."

"Parkville Dental Center Please take a few moments to look through this site to get a better feel for Parkville Dental Center 's capabilities and services. We also invite you to email or call our Parkville, MO office at any time to request an appointment or ask any questions. Thank you.

"The Cottage Inn ; the rich smell of the pine trees, and the peacefulness of the historic west shore. From our convenient location you can sample a wide variety of four-season outdoor recreations, shops, museums, restaurants, casinos, arts activities, and other interests. At the close of your stay you'll leave refreshed, restored, and planning ahead for your next Tahoe getaway! ."

"Denali Grizzly Resort is pioneer family owned and operated since 1968. Our friendly resort has much to offer the Denali National Park visitor."

"All of Denali River Cabins cabins are 100% Pan Abode cedar cabins. And unlike some other cabin properties, Denali River Cabins have private bathrooms with showers. They are fully furnished, carpeted, with individual heating, and have daily housekeeping service."

"Mighty Shed" by Pan Tek is the leading solid wall shed and cabin supplier. See the difference a solid precut building can make by performance & quality.