Building Systems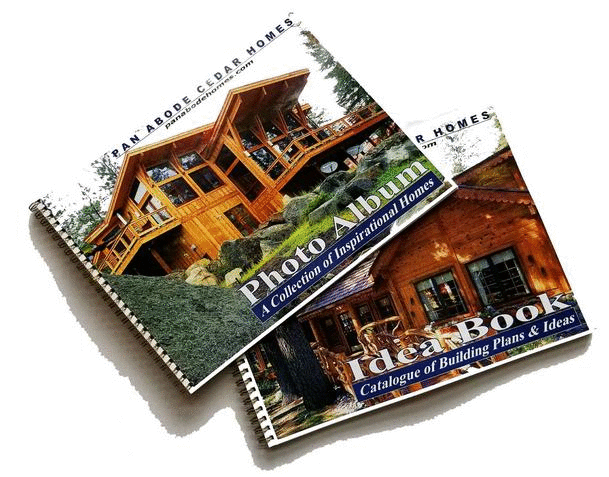 Purchase our CUSTOM HOME GUIDE
The Custom Home Guide contains an abundance of plans & images. It offers unique designs to help you design the home of your dreams. The Custom Home Guide provokes thought and motivates the designer in all of us.
Pan Abode Expands performance levels of the "Phoenix Timber Energy Wall" System.
In more thermally demanding environments the installation of additional insulation may be appropriate or required. For this we offer the "Phoenix System Energy Wall". Effectively an insulation system is applied to the interior surface of the Phoenix System Timber Wall and finished by Phoenix System pattern interior Cedar Siding. While any desired insulation value can be acheived, an IECC Code Zone 5 assembly is offered as standard. Comprised of an interior 2x4 furring wall & R-13 Batt insulation with an R-5 continuous layer of Rigid Foam insulation installed on interior between 3-Lam Phoenix System Timber Wall and 2x4 Furring wall. Offered as an alternative option is a 3.1" Rigid Foam insulation installed in a 2x4 Furring wall only. Additional Insulation Levels available upon request.